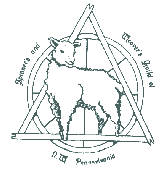 Welcome to the home page of the Northwest Pennsylvania Spinners and Weavers Guild! This is your place to find out what's happening with fiber in the tri-state area. Follow the links to learn more about us and what we do!
Looking for other Spinning Guilds? Try Spin-Off's Guild Registry.
The Guild at Camp Stone
Many members of the guild had a great time at Camp Stone. We taught campers from across the USA and around the world the arts of dyeing fiber and tee shirts, spinning wool on drop spindles and spinning wheels and weaving on inkle and floor looms. It was very rewarding. Click on the link below to view pictures of the guild at Camp Stone.

Next Meeting Information & Meeting Minutes now available
Helen McCartney Memorial Scholarship Application