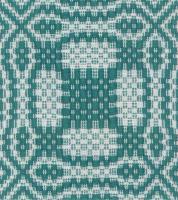 Bimonthly newsletter of
THE NORTHWEST PENNSYLVANIA SPINNERS AND WEAVERS GUILD
http://npswg.org/
Hub Editor: Susan Olive

Calendar of Events
Sat., Feb. 6
10:00 AM - 2:00 PM Guild meeting at Christ Episcopal Church, Diamond Park, Meadville.
Tues., Feb. 16
WEATHER PERMITTING
10:00 AM - 2:00 PM Joyous Hands Spinning Group, Christ Episcopal Church, Diamond Park, Meadville.
Sat., Mar. 5
10:00 AM - 2:00 PM Guild meeting at Christ Episcopal Church, Diamond Park, Meadville.
February Program
Annual membership dues for 2016 are due.

We will be forming a nominating committee for the new slate of officers. Please plan on attending. If you cannot attend and are interesting in being on the committee – or an officer, please contact Roz Macken



"All about Silk" - From its origin as a cocoon to the various preparations and uses of this luxury fiber.
---
Minutes of the November 2015 Meeting
Roz Macken called the meeting to order. New member Lacey Mileski was welcomed to the group.
Old Business: No old business was discussed at this meeting.
New Business: A motion to donate $200 to Heifer International again this year was passed.

Show & Tell: Lacey Mileski showed a slouchy beanie hat she is crocheting in a cotton yarn she dyed with cake decorating dye. Elizabeth Tomcho modeled a striped sweater with eyelet rows that she made on her knitting machine from a combination of yarns including silk and cashmere fibers. She also showed a scarf she knit and a rug she made from old T-shirts that had been done in batik and block printed patterns. Jen Phillips brought a sideways-knitted spiral slouch hat she made for a friend's young daughter. Judy Drake showed two Christmas tree globes, one red and one clear, that she added tatted lace and beads to. Marje Koehlert brought samples she spun from yucca and flax, as well as her first venture into rug twining. Sindi Collard shared that this will probably be her last meeting, as she is moving, somewhat unexpectedly, to Santa Clara California. Mary DiTullio brought photos of machine-quilted "Minecraft" quilts she made for her grandchildren. Mabel Cable displayed four matching pillows she made from shibori squares she prepared for the indigo pot on dye day. The patterns were further enhanced by white running stitches on the front and a coordinating fabric on the back and borders. Sue Olive brought wool skeins dyed in lac, cochineal, indigo, goldenrod and St. John's wort during our dye day in August, and a scarf she wove on a rigid-heddle loom with a black warp and a variegated primary colors weft. Sue also displayed a large shawl in pastel colors that she wove on the guild's triangle loom. It has a natural plaid effect from the variegated yarn she used. Judy Haninen also shared a large shawl she wove in four panels on a smaller triangle loom. She used blue and earth-tone yarns in a variety of sizes and textures, and she crocheted the panels together with a coordinating, heavily textured yarn.
Respectfully submitted,
Marje Koehlert, Secretary
---
24" Norwood Loom For Sale in beautiful shape. Asking $875. Email mswogger@ncymca.org or phone 724-944-3348.
Two looms for sale: One is a maple Baby Wolf with 8 shafts. The other is a large Leclerc with 12 shafts. For pricing and details, please contact Sigrid Piroch at 724-991-6834. To see the looms in the ARTS Studio, please contact Judy Hanninen, at 814-425-2784 to make arrangements to go to the studio.
Alpaca Animals & Fiber for sale. Raw Alpaca Fiber –Prime blankets that have been skirted, ready for washing and spinning. $45. Alpaca Roving –Hand washed and dyed in various colors. Great for hand spinning and felting. $16.00 for 4 oz.
Pet and fiber quality alpacas for the hobby spinner and fiber enthusiast. Alpacas come in a wide range of colors; all are halter
trained and are just plain interesting. They are easy to care for and come with free guidance and fiber consultations. Alpaca is super warm, ultra soft, and a pleasure to work with. April Cox, Tupelo Acres Alpacas & More, LLC, 814-827-2125, info@tupeloacres.com