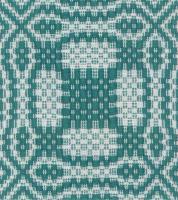 Bimonthly newsletter of
THE NORTHWEST PENNSYLVANIA SPINNERS AND WEAVERS GUILD
http://npswg.org/
Hub Editor: Susan Olive

Calendar of Events
June 6, 2015
10 AM - 2 PM Guild meeting at Christ Episcopal Church, Meadville PA.
June 13, 2015
Demonstrations at "Something More Saturdays" at Drake Well Museum & Park, Titusville PA, 10 AM - 3 PM.
June 16, 2015
10 AM - 2 PM Joyous Hands Spin-in at Christ Episcopal Church, Meadville PA.
Fri., July 10, 2015
6 PM Edinboro PA United Methodist Church. Guild Anniversary Event. Banquet and after dinner
presentation by Patsy Zawistoski, "The Spinning Guru." Patsy's topic will be "Using Your Yarns, A Look at the
Creative Process. Patsy's program is free and open to the public; there is a $10 charge for the banquet.
Sat., July 11, 2015
9 AM-4 PM Edinboro PA United Methodist Church. Guild Anniversary Event. Workshop with
Patsy Zawistoski, "Wool Spinners Tune-up." Workshop fee
$20 plus a $15 materials fee. Registration form.
July 21, 2015
10 AM - 2 PM Joyous Hands Spin-in at Christ Episcopal Church, Meadville PA.
Aug. 1, 2015
10 AM - 2 PM Guild meeting Picnic & Dye Day at Cate's. Bring a dish to share.
Tues., Aug. 25
1:30-3:00 PM Demonstration at Crawford County Fair.
June 6 Program
Marilyn Merbach, long-time cashmere breeder will offer a trunk show of articles she has made with her cashmere, bring cashmere fiber to sell, and relay tips and tricks for using this luxury fiber.

BRING YOUR WHEEL OR SPINDLE

; Marilyn will bring cashmere for us to learn to spin. Refreshment committee: Cate & Barb.



Upcoming Programs:


July 10-11 NOTE DATE CHANGE. Program: Guild anniversary celebration. Details above.
June 13, 2015 Demonstrations at "Something More Saturdays" at Drake Well Museum & Park, Titusville PA, 10 AM - 3 PM.
August 1 Program: Picnic & dye day at Cate's. Bring a dish to share.
August 25 Demonstration at Crawford County Fair
Sept. 12 Program: NOTE DATE CHANGE. Meeting and demonstration at Edinboro Highland Games.
Oct. 3 Program: TBA.

Refreshment committee: Jenn Phillips


Nov. 7 Program: TBA.

Refreshment committee: Elizabeth Tomcho


Dec. 5 Program: Holiday Celebration


---
Minutes of the April 2015 Meeting
Roz Macken called the meeting to order.
Old Business: We welcomed new member Mary DiTullio, a knitter, sewer, and quilter who has wanted to learn to spin for a long time. The March 2015 Minutes were approved. Barb Lodge gave the Treasurer 's report and it was approved.
New Business: : Dates for several upcoming events were discussed, including Second Saturday at the Market House and Something More Saturdays at the Drake's Well Museum. It was decided that we would participate at the Market House event on May 9 and at Drake's Well on June 13. Jennifer Phillips also noted that we have two 10' by 10' spaces at the annual Art and Music Festival in Edinboro on May 16 and 17, and she would appreciate additional hands to help teach drop spindling. In preparation for the upcoming spring and summer demonstrations, it was requested that members bring rotary cutters, mats, and "retired" T-shirts in a variety of colors to our May meeting to cut rags for make-it-take-it projects.

Show & Tell: Hal Richardson brought three hand woven hand towels he made from 8/2 non-mercerized cotton. The weave is done in twill with a white background and red and blue stripes. Naomi Dumot brought a very soft skein of three-ply merino, silk and yak yarn she started at the last Tuesday Spin. Elizabeth Tomcho showed two rugs she wove on the often unused looms at the Union City Art Center. One rug, measuring about five-feet long, is done in reds and blues from carpet wool she found at a flea market, and the other, about a foot shorter, is done in natural colors from the yarn she spun from her dog's fur. Elizabeth also brought two colorful balls of sari silk that she is experimenting with. Mary Catherine Stack brought a pair of pale pink fingerless gloves she crocheted in a lace pattern with a lightly scalloped edge. She also brought a baby afghan she is crocheting in a variegated green yarn. Cate Johns is building a large frame loom for making twined rugs up to about 4' by 5'. She had hoped to make it adjustable for various sizes, but it appears she will have to make a second, smaller loom for traveling. The purse she was weaving on cardboard at our last meeting is done, but she still has to weave a strap for it. Jennifer Phillips brought two hanks of yarn in wool and angora, one in an oatmeal color and one in chocolate. Mary DiTullio brought a her first yarn from working on a drop spindle, and also her first ball of yarn from spinning on her new wheel. Sindi Collard brought a crocheted frill she is making from a white and gold lace ribbon yarn to use as an edging on an American Girl dress. Karen Fry brought three colorful fabrics her daughter Audrey sent from Bali, two in batik patterns and one done with a weft ikat pattern. She also passed an article on using sugar cane leaves as a natural dye. Marje Koehlert updated us that her bead-weaving presentation at the Mercer Guild went well last month. She passed the first of a pair of mittens she is knitting from the yarn we made last month. She also passed two balls of yarn she spun from commercially prepared corriedale wool, one in red and the other in natural gray, to be turned into a pair of Fair Isle mittens for next winter. Roz Macken showed a light weight and very drapable nuno felted vest she made by wet felting wool in oranges and browns onto a white cotton cheese cloth backing.
Respectfully submitted,
Marje Koehlert, Secretary
---
24" Norwood Loom For Sale in beautiful shape. Asking $875. Email mswogger@ncymca.org or phone 724-944-3348.
Two looms for sale: One is a maple Baby Wolf with 8 shafts. The other is a large Leclerc with 12 shafts. For pricing and details, please contact Sigrid Piroch at 724-991-6834. To see the looms in the ARTS Studio, please contact Judy Hanninen, at 814-425-2784 to make arrangements to go to the studio.
Loom for sale. Must sell - my husband wants the garage! Leclerc Iris loom. 4S, 32" weaving width, frame size 36x35. 12 dent reed, copy of Warp & Weave by Robert Leclerc (1992). Asking $300. Contact Roz Macken at rmacken@allegheny.edu.
Alpaca Animals & Fiber for sale. Raw Alpaca Fiber –Prime blankets that have been skirted, ready for washing and spinning. $45. Alpaca Roving –Hand washed and dyed in various colors. Great for hand spinning and felting. $16.00 for 4 oz.
Pet and fiber quality alpacas for the hobby spinner and fiber enthusiast. Alpacas come in a wide range of colors; all are halter
trained and are just plain interesting. They are easy to care for and come with free guidance and fiber consultations. Alpaca is super warm, ultra soft, and a pleasure to work with. April Cox, Tupelo Acres Alpacas & More, LLC, 814-827-2125, info@tupeloacres.com